Moisture Lotion with Dead Sea Salt Minerals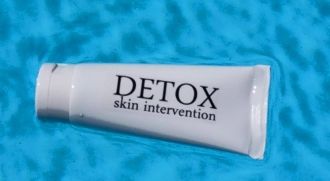 Moisture Lotion with Dead Sea Salt Minerals
Dead Sea salt mineral moisturizing lotion, enriched with salt from the Dead Sea, to help lock in moisture. Made without any chemicals or fragrances that can irritate your sensitive skin. Help reduce fine lines, improve elasticity, treat acne, eczema, and psoriasis while locking in moisture keeping your skin looking smooth and hydrated.
Available in 4oz or 8oz
Directions: Apply to your face, hands, neck, body, feet. Where EVER and feel great knowing you are using a product that is good for your skin.
Ingredients: Purified Water, Emulsifying Wax, Dead Sea Salt, Almond Oil, Grapeseed Oil, and Vitamin E.
THIS ITEM CONTAINS ALMOND OIL. IF YOU HAVE ALLERGIES TO NUTS CHECK WITH YOUR PHYSICIAN BEFORE USE OR PLEASE FEEL FREE TO REQUEST A (NUT FREE) VERSION.
Warning: For external use ONLY. Keep products out of children's reach as they may look and smell appealing to small children.
A cruelty free product suitable for vegetarians and vegans.