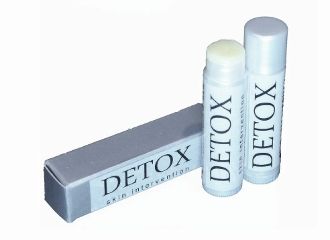 Lip Therapy
The ultimate in lip care. Lip Therapy is made with repair in mind. For dry chapped lips, Lip Therapy is a must. Don't just cover up the damage, repair it! Lip Therapy is made with organic beeswax, almond oil, jojoba oil, grapeseed oil, vitamin e, aloe, organic honey and Dead Sea salt to help repair damage to your lips. Lip Therapy will leave your lips feeling silky and hydrated.
Directions: Apply to lips as needed.
Ingredients: Organic Beeswax, Almond Oil, Jojoba Oil, Grapeseed Oil, Vitamin E, Aloe Vera, Organic Honey, and Dead Sea Salt.
THIS ITEM CONTAINS ALMOND OIL. IF YOU HAVE ALLERGIES TO NUTS PLEASE CHECK WITH YOUR PHYSICIAN BEFORE USE.
Due to the the beeswax and heating process the final color may vary.
Warning: For external use ONLY. Keep products out of children's reach as they may look and smell appealing to small children.
A cruelty free product