Dead Sea Salt Mineral Mud Mask 8oz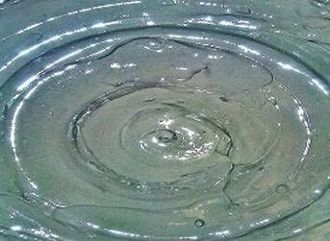 Dead Sea Salt Mineral Mud Mask 8oz
8oz Dead Sea salt mineral mud enriched with 26 minerals essential to skin health and functions; allows skin to stay naturally hydrated, cleanses and softens the skin, improves and stimulates blood circulation, revealing younger, healthier skin. Aloe to help smooth wrinkles, heal skin irritations, soothe burns and draw out infections and Vitamin E to help protect the skin cells from UV, pollution, and other cell damaging free radicals. Packaged in a reusable aluminum screw top tin.
Dead Sea Mud is an excellent relief from Psoriasis and Eczema and helps relieve arthritis, joint and muscle aches or stress tension.
For joints and muscle relief heat mud before applying.
Please keep cap and closure clean as the mud can dry causing container to stick.
Directions: Cleanse your face, rinse and pat dry. Place approximately 1 teaspoon into the palm of your hand and apply an even layer to your face and neck. Avoid the area around your eyes. Allow the Dead Sea mud to dry for no longer than 15 minutes. To keep the mud from cracking, do not talk while drying, rinse off with lukewarm water and pat dry. Follow the mud mask with a non-greasy moisturizer.
Ingredients: Black Dead Sea Mineral Mud, Aloe and Vitamin E
Warning: For external use ONLY. Avoid contact with the eyes. Be cautious while bathing to avoid falls as products contain oil and may cause slipping. Keep products out of children's reach as they may look and smell appealing to small children.
A cruelty free product suitable for vegetarians and vegans.