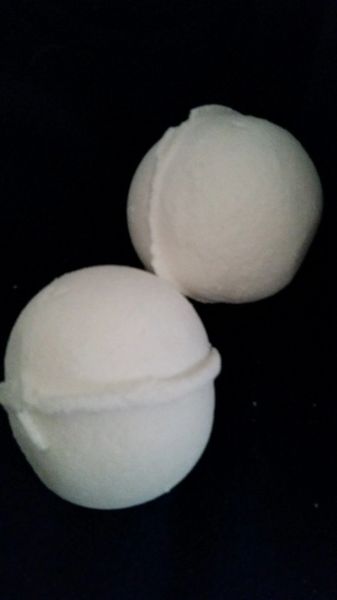 Dead Sea Salt Bath Bomb
Dead Sea Salt Bath Bomb.
Heal, detoxify, and soften your entire body as you enjoy a luxurious soak with your choice of scent. The scent will lift your spirits as the salt from the Dead Sea will sooth your entire body. Fair warning, soft skin ahead!
Be even more daring and take a leap of faith with our bombs infused with milk. Super softness awaits!

Scents available: Tangerine/Lemon, Cucumber/Melon, or Cucumber/Kiwi or Non-scented
Bombs with milk: Chamomile/Milk, Vanilla/Milk

Ingredients: Dead Sea salt, sodium bicarbonate, citric acid, witch hazel, tangerine, and lemon essential oils.
Directions: Fill bath and drop in water. Enjoy!
Warning: For external use ONLY.
A cruelty free product suitable for vegetarians and vegans.