All Over Body Oil and Eye Makeup Remover 2oz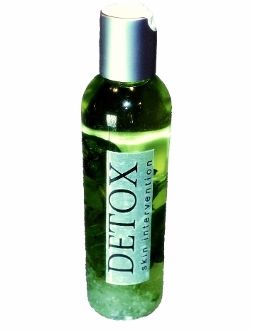 All Over Body Oil and Eye Makeup Remover 2oz
An all over oil perfect for a hot oil facial, an after shower body oil, eye makeup removal, and for that instant glow on the go.
FOR FACE: Apply a small amount to your hands and rub in the palms until it gets warm, massage into face and let sit on skin or 1 to 2 minutes, wipe with hot wash rag and rinse with cold water.
FOR EYE-MAKEUP REMOVAL: Apply All Over Oil to a cotton pad and work over your eyes to remove the mascara, eyeliner and eye shadow. Continue with your face wash.
FOR AFTER SHOWER GEL: After you have showered apply All Over Oil to your body then towel dry.
FOR A GLOW ON THE GO: Going somewhere and need a quick glow on the shoulders, neck, and legs? Just apply All over Oil to the needed area and rub in like lotion!
Ingredients: Fresh mint leaves, grapeseed oil, frankincense, myrrh, tangerine, and vitamin E essential oils, and Dead Sea salt.
Warning: For external use ONLY. Product contains oil; therefore, may cause area to become slippery. Keep products out of children's reach as they may look and smell appealing to small children.
A cruelty free product suitable for vegetarians and vegans.